FULL VALET
small from €120
medium from €130
SUV, Jeep, 7 Seater from €140
---
Full interior and exterior treatment
*exludes roof and upholstery
---
C
leani
ng substantial amount
Prices may vary depending upon condition of a vehicle.
Sizes of Vehicles ( examples )
Small ( Corsa, Fiesta, Fiat 500, Micra )
Medium ( Ford Focus, Golf, Astra, Passat, Audi )
SUV,Jeep, 7 seater ( Tuscon, Volvo XC90, Citroen C4 Piccaso, Ford C-MAX )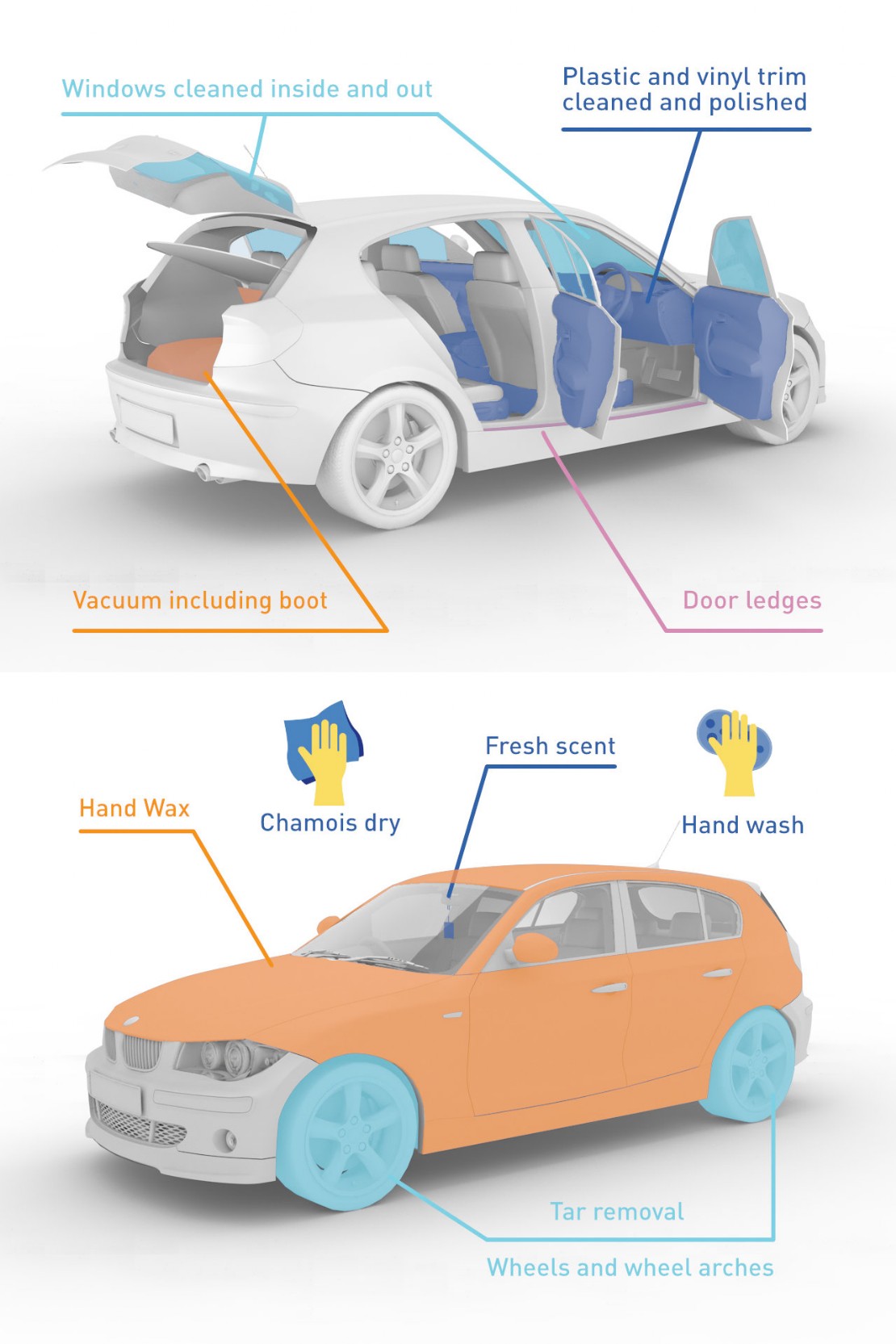 Liability Terms and Conditions.
We will perform the services selected by you from our service menu with all reasonable skill and care.




You must disclose to us all defects, damage, or weakness in your vehicle, known or suspected by you, which may be affected by the services prior to our commencing with the cleaning process.




Old or non original paintwork can be damaged in the cleaning process. All such defects shall be indicated to our staff prior to commencement of the cleaning process.




It is your responsibility to ensure that all contents and valuables are removed from the vehicle

prior to your arrival or on departure from the valeting location. Bubbles.ie shall accept no

liability for lost valuables and any personal belongings left in the vehicle.




Any service claims cannot be considered unless they are reported prior to departure from the Bubbles.ie location. Bubbles.ie accepts no liability for loss or damage unless such damage is

proved to be caused by our negligence or the negligence of our Agent.